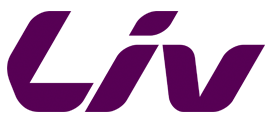 Flourish FS 3
Afin d'être sûr de commander la bonne taille, n'hésitez pas à confirmer celle-ci avec votre Giant Store. Le marquage de vélo d'une valeur de 29,95€ est obligatoire depuis le 1er Janvier et sera réalisé par votre Giant Store.
MAKE ORDINARY TRIPS AROUND TOWN MORE FUN AND STYLISH WITH FLOURISH.
Facteurs Clés de Performance
Easy Breezy
The lightweight ALUXX-Grade aluminum frame with a classy step-through design makes zipping around town simple.
Comfort
Front suspension, a suspension seatpost and a cushioned spring seat smooth out city bumps for a relaxed yet stable ride.
Stylish Versatility
Equipped with a chain cover and integrated fenders on select models, this bike blends urban style with a lightweight ease.
Pourquoi nous l'aimons
Flourish FS rides like a dream, thanks to front suspension and a suspension seatpost that smooth out rough roads to keep you comfortably cruising. With a functional yet elegant design and a lightweight aluminum frame that's designed specifically for women, Flourish FS takes you from the market to the city center with ease. The step-through design makes it quick and easy to hop on and off the bike once you're at your destination. Select models offer integrated fenders and a full chainguard to protect you from dirt or road debris in any kind of weather, plus baskets and racks to carry your essentials. Flourish FS is a confidence-inspiring city companion designed specifically for women.
Produits conformes aux exigences de sécurité (décret n°95-937). GIANT France se réserve le droit de modifier les spécifications sans préavis.